Portable 808nm Diode Laser Hair Removal Laser Epilation Device / Fast Removal Hair Laser 810nm Hair Removal Device. Buy diode laser, popular model of laser hair removal machine.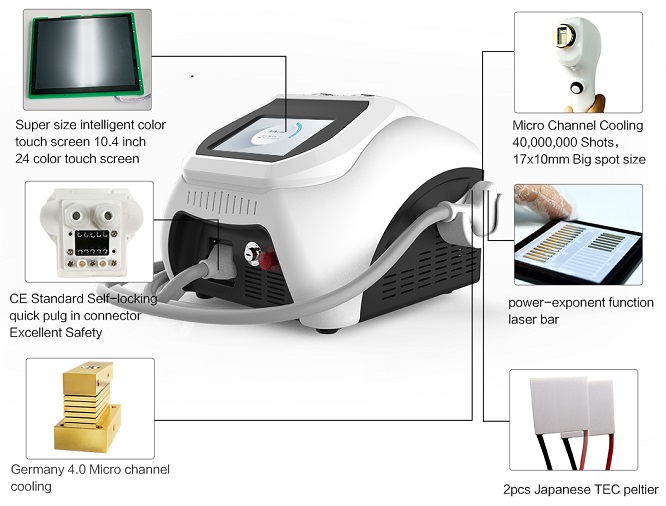 Good afternoon. We are a diode laser factory in China. Leave a request using the coordinates below. Our manager will be able to advise you. Worldwide delivery. Sales Manager:Roman Whatsapp: +79180110234 . Telegram : +79180110234 Email: Адрес электронной почты защищен от спам-ботов. Для просмотра адреса в вашем браузере должен быть включен Javascript.
current price of whats app +79180110234/
Advantages
1.New design with desk type, less cost for global shipping;
2.Professional diode Laser system for permanent unwanted hair removal;
3.The powerful cooling system as the large size vertical machine included powerful compressor ( It's the only model which is equipped with a compressor in desk type series) and water-cooling system, ensures long working hours and high efficiency;
4.IVYICE series diode laser handle, equipped with powerful TEC cooling module, multiple spot sizes for options;
5.In order to ensure high quality, the core laser bar we use are all from major brands, such as Coherent, Jenoptik;
6.Having a rich experience in diode laser assembly, Oriental-Laser, we're capable of OEM/ODM service for diode laser solution.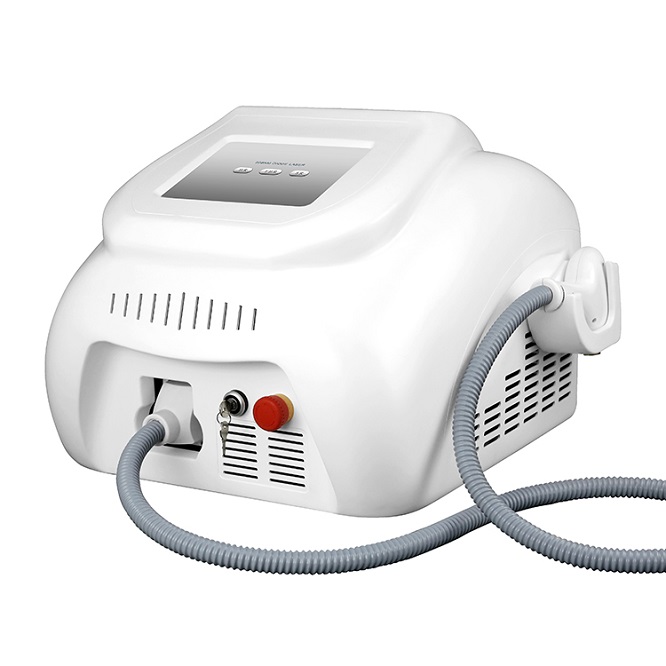 Product Overview

IVYICE Tripe-wavelength Diode Laser Hair Removal Handle
A combination of three-wavelength lasers, which target different tissue depths and anatomical structures within the hair follicle, IVYICE series diode laser handles make the treatment more effective and safer.
In addition, the IVYICE series' cooling technology, enables a range of temperature -5~5ºC around the handle's skin-contact part ensures that the customers can have a good and pain-free experience during the treatment.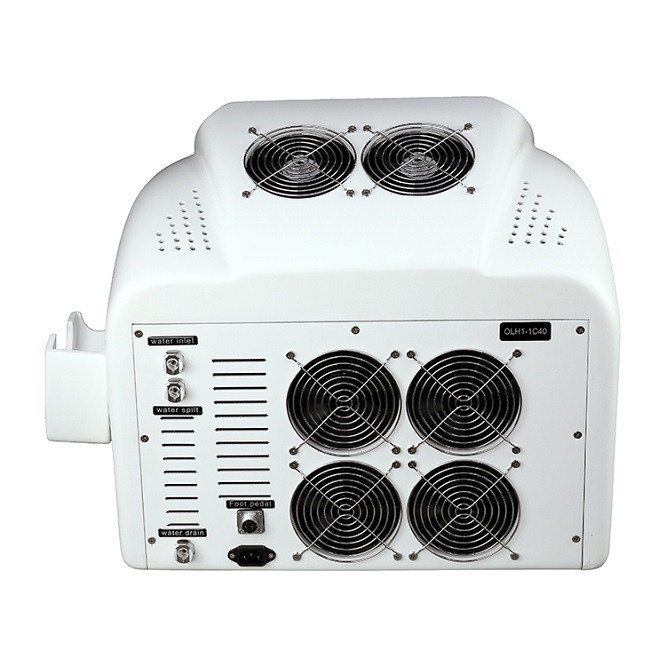 Multiple Options for Handle's Spot Size
We have a lot of different spot sizes of handle for options, to satisfy the different needs of our clients. The higher the power of the machine, the more selectivity of the handle.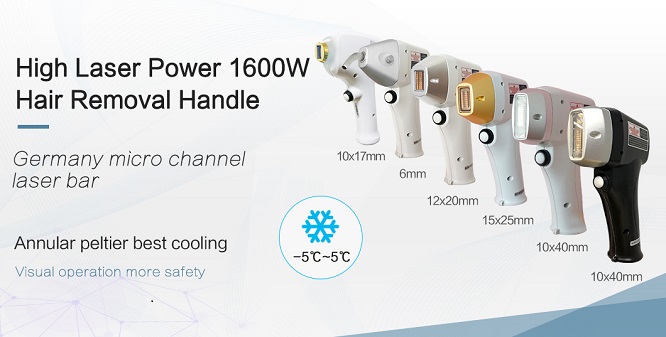 Difference between Micro-channel and Macro-channel
Micro-channel and Macro-channel are all internal structure types in diode laser modules, the difference is that each of them affects the different levels of heat dissipation efficiency in a diode laser.
With a Micro-channel diode laser module, the handle can have a higher level of heat dissipation efficiency than the macro-channel diode laser module. That means the handle will have a longer lifetime and more stable performance during daily use.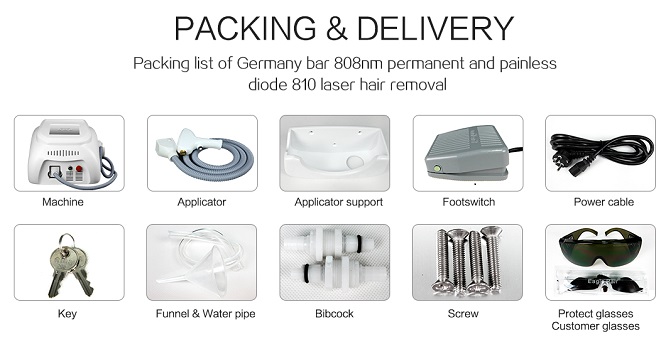 User-friendly Design Internal Software
Simple Design is the goal that we want to let users feel easier to operate and be quickly familiar with the machine.
System language of this machine can be customized, just tell us your preferred language and we can satisfy your need.
Machine Customization
We can offer services like customization of machine case in a color you choose, placement of your brand's logo in our machine, selection power of diode laser module in handle you want.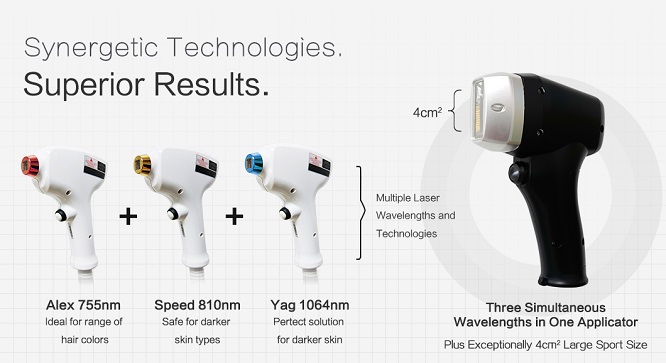 System supports different languages
The hair removal system supports multiple languages, for languages the system doesn't support now, we can customize and add support for you.
Design your own case
If you have needs about your own brand's machine, we have professional ID designers to make design for you.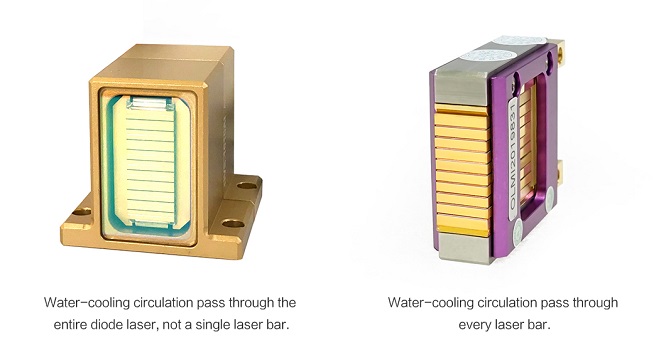 Warranty support all the time
Our R&D team has rich experience in Beauty equipment, always ready to help you solve the problem.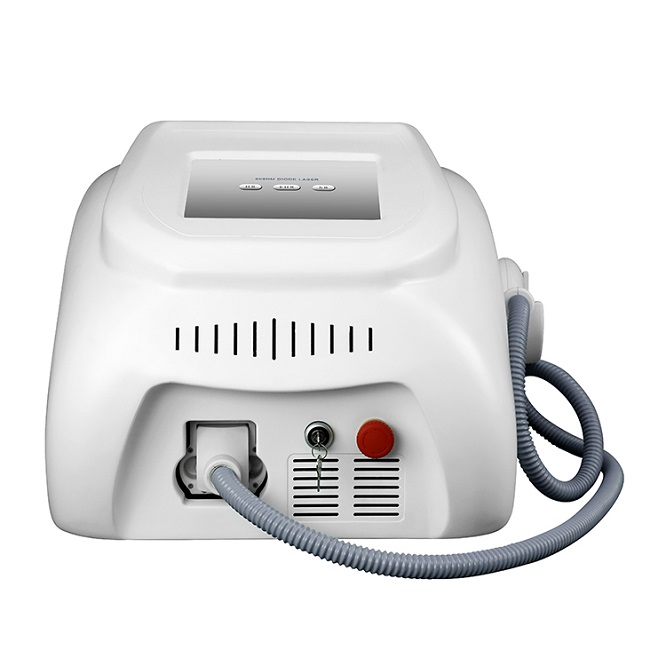 Functions hair removal,fast hair removal,skin rejuvenation
Wavelength 808nm
Laser Diode Module 600W,6bars*100W,micro channel,Germany 4.0 micro channel cooling laser bar
laser bar Germany power-exponent function laser bar
Continuous working hours 12 hours Continuous working
Energy Density 0~120J/cm2
Pulse Width 0~600ms
Repetition Rate 1~12Hz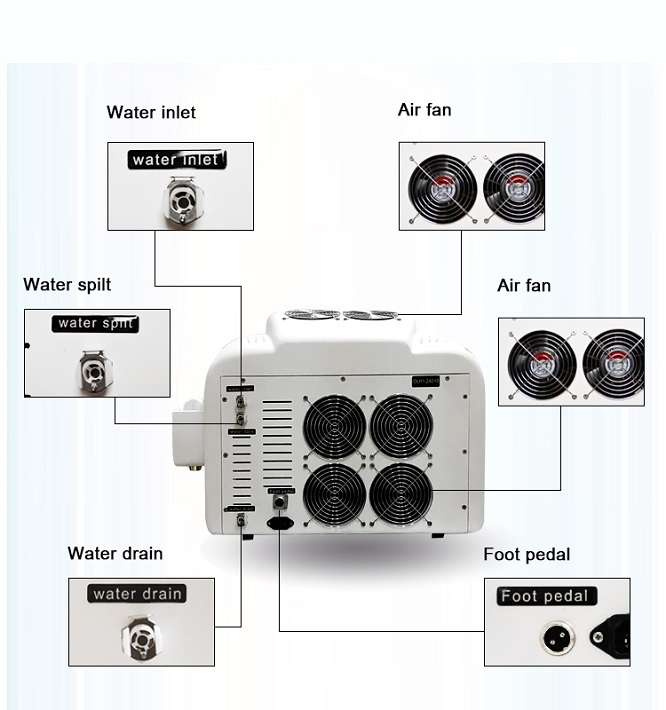 Skin Cooling Temperature -5℃--5℃ by cooled Sapphire
Spot Size 11mmx11mm;17mmx11mm
Interface Language All Kinds,But no more than 2 languages per machine
LCD Screen 10.4"
System Cooling Method Air cooling+Water cooling+speedal cool SCT
Input VAC 220VAC / 50-60Hz or 110VAC / 50-60Hz
Warranty 1 year or 10 million shots
Packing Box Dimension65cm*63cm*50cm
Weight 50KG